In a Hindu wedding Ceremony, a couples wedding day has many steps before getting to the actual ceremony. Linda had the pleasure of renewing her vow's with husband Ian, of 31 years at the stunning Oberoi Rajvilas.
The day started with Linda getting some help getting into her traditional Sari. Red saris are the traditional garment choice for brides in Indian culture. Sari fabric is also traditionally silk. Over time, color options and fabric choices for Indian brides have expanded. Today fabrics like crêpe, Georgette, tissue and satin are used, and colors have been expanded to include gold, pink, orange, maroon, brown, and yellow as well.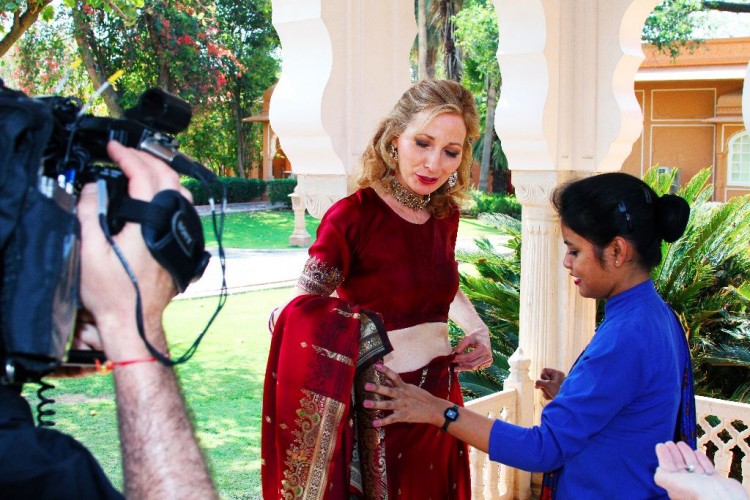 Next ladies cover their hands and feet with traditional henna. The henna is believed to enhance the bride's beauty. This ceremony usually takes place a day before the wedding.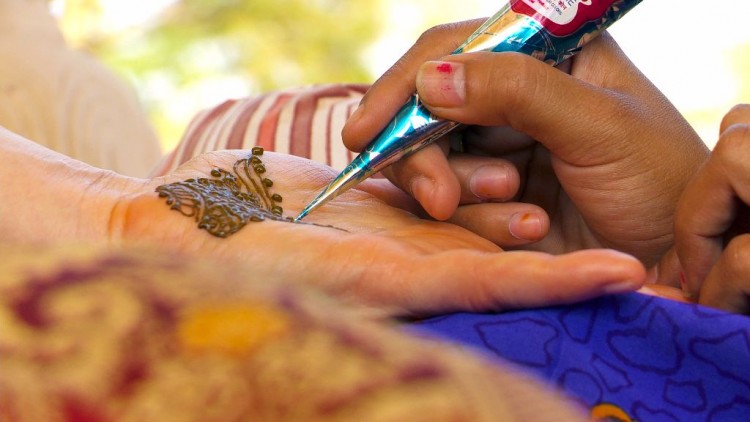 After the bride is ready, it's time to welcome the Baraat – the arrival of the groom and his family. Traditionally, the groom arrives at the wedding on a horse, accompanied by his closest friends and family members. The large procession includes lots of singing and dancing. This signifies the groom's and his family's happiness in accepting the new bride. In this case, he arrive by foot and took a horse drawn carriage to the temple.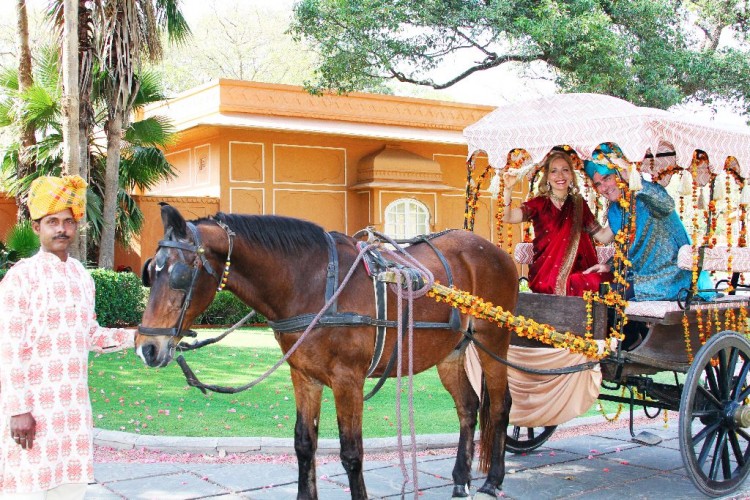 During the ceremony, a couple goes through seven step also known as, Saptapadi. The steps together reiterate their aspirations of their married life.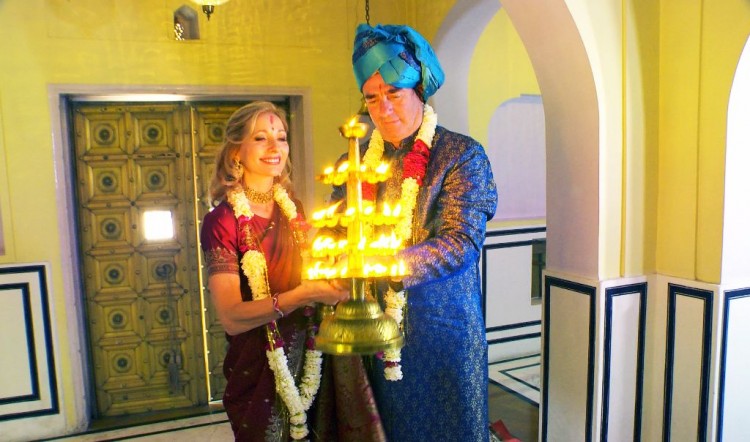 With the first step, we will provide for and support each other.
With the second step, we will develop mental, physical & spiritual strength.
With the third step, we will share the worldly possessions.
With the fourth step, we will acquire knowledge, happiness and peace.
With the fifth step, we will raise strong and virtuous children.
With the sixth step, we will enjoy the fruits of all seasons.
With the seventh step, we will always remain friends and cherish each other.
After the lovely ceremony, Ian and Linda threw in one American tradition on their way out…. carrying the bride over the threshold.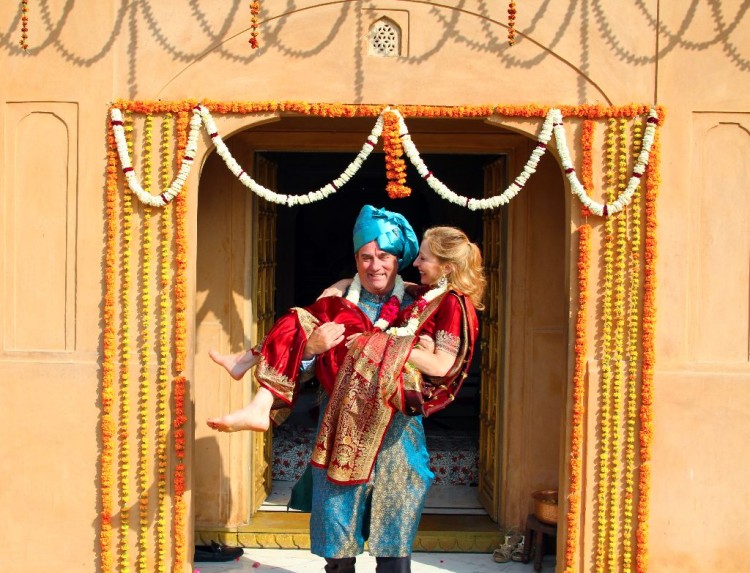 For more information about Hindu wedding ceremonies click HERE
For more information about vow renewal at the magnificent Oberoi Rajvilas click HERE